ROI applies solutions that maximize work flow in every function of a corporate organization including work environments that encompass team space, private offices, call centers, administrative and reception stations, waiting areas, meeting rooms and high density workspaces.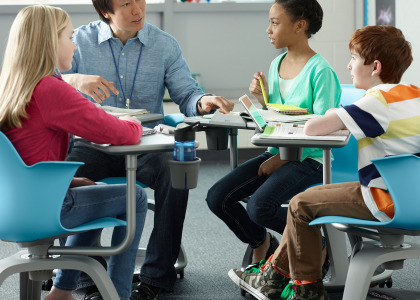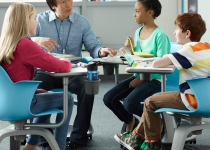 We are focused on helping schools and educational institutions create the most effective active learning environments to meet the evolving needs of students
Active learning solutions can improve student success. ROI is dedicated to understanding how educational experiences best take place and the spaces necessary to facilitate effective learning.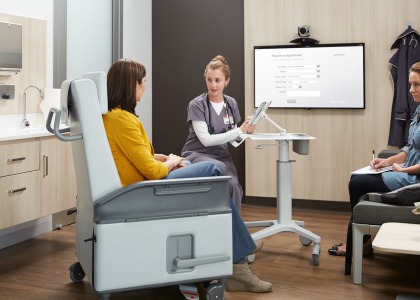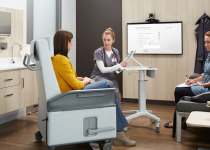 We offer furniture solutions that facilitate moments that enhance the wellbeing, empathy and connection of clinicians, patients and families.
ROI has worked extensively with Canada's leading hospitals, clinics, acute care, long-term care, assisted living facilities, and healthcare environments in the development of comprehensive solutions that are not limited to administrative offices.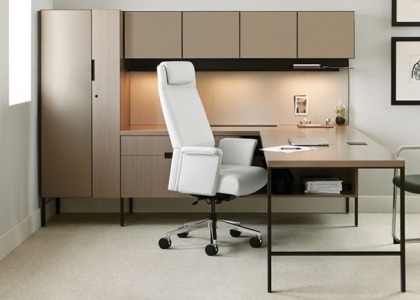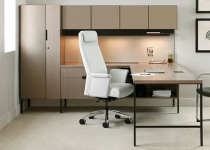 As the legal industry evolves, its work environments require new approaches. Professionals need high-performance spaces that support privacy and focus, as well as collaboration with colleagues and clients.
Government customers are of great value to ROI, and our customers represent a tremendous growth opportunity for us. We value the spaces that support civil servants and the solutions that assist government entities in their line of work.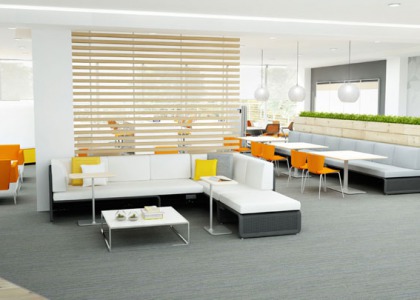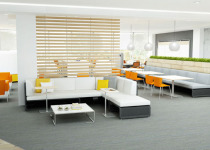 Today employees are working longer and harder and they need a work environment where they can meet, work, network, socialize and re-energize. More and more employees are choosing to work away from the office.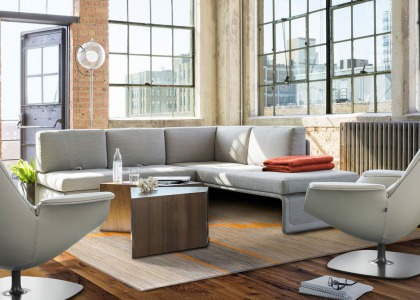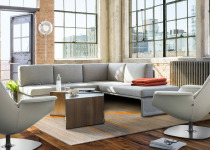 Our furnishings are comfortable, elegantly purposeful, and beautifully crafted to cross over — between offices and homes, meeting rooms and social spaces, and wherever else creative people want to feel inspired about their work day.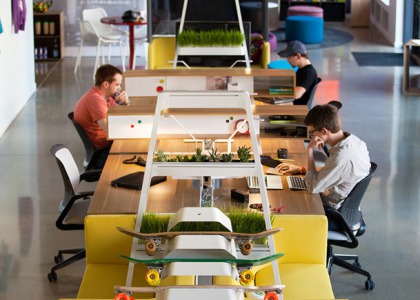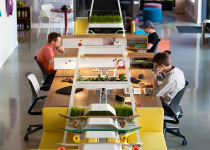 We are inspired by the spirit of small business and we design workplace solutions that help create great work environments that are easy to own and exhilarating to use. Running a small business is hard enough — having a great space to work in should be easy.
A Resilient Workplace is an ecosystem of spaces designed to adapt and evolve over time, optimizing real estate while fostering higher levels of employee engagement.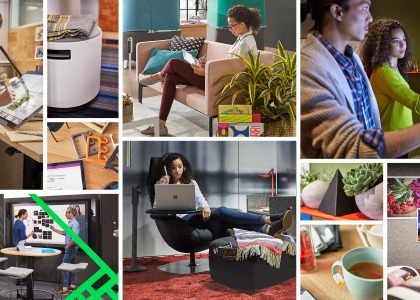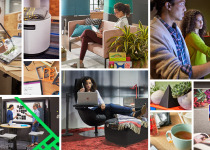 Microsoft and Steelcase are introducing all-new immersive Creative Spaces, that bring together place and technology to help people generate new ideas and move them forward.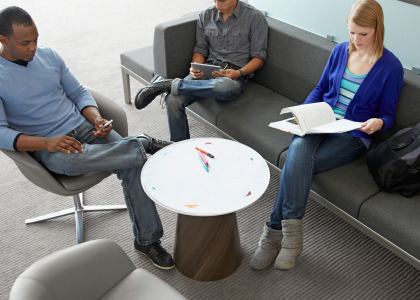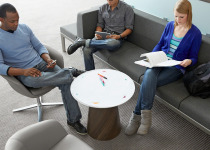 Learning Spaces – In-Between Spaces
In-between learning spaces are lounges, hallways and other informal areas that can be so much more than transition spaces.