ROI HAS THE MOST COMPREHENSIVE SERVICE OFFERING IN THE INDUSTRY
ROI is not only a leading supplier of office, healthcare and educational product solutions, ROI also provides a comprehensive array of services.
ROI's complete suite of integrated services supports clients of any size.  Our legacy of expertise, accountability and reliability forms the foundation for the long-term service relationships we enjoy. We proudly deliver our services with personal accountability and the goal of making our clients' experience lasting, exceptional and cost effective.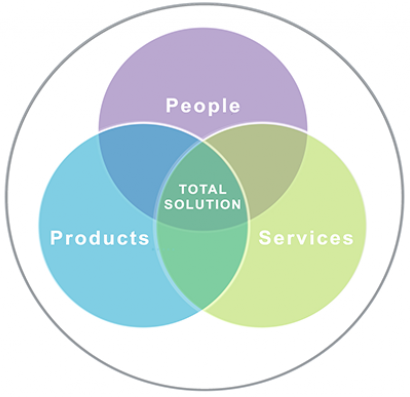 ROI has partnered with GAPCo to offer over 35 years of experience as an art seller, consultant designer and manufacturer.
Our job is to WOW you. We don't just sell art. We design Art Solutions. Get Inspired with the latest art design concepts, imagery and products.
ROI's Technology Integration Group provides innovative products and services for any audio-visual plans! From boardroom environments to collaborative spaces, our team can provide technology which is fully integrated into your furniture solutions and architecture
ROI's team of experienced professionals is dedicated to providing each client with a range of AV solutions: from displays to fully integrated technology/furniture/architectural solutions.
Our most common AV Technology Integration Solutions include Acoustical, Collaboration Spaces, Lobby & Digital Signage, and Meeting Rooms.
Our AV Team has completed a multitude of custom installations including Boston Consulting Group, Scotia Bank, Canada Goose, Nestle, London Budweiser Stadium, Manulife, and Steelcase.
With over 40 years of experience in the electronics industry, ROI's AV Technology Integration Team makes complex electronic systems easy to understand!
Many of our clients have excess furniture pieces or miscellaneous assets that they do not want to dispose of as they feel there may be a need for them in the future. ROI's asset management program assists clients in controlling their furniture investments. Surplus inventory can be stored at our secure, climate controlled, fully automated, state-of-the-art warehouse facility. We utilize a barcoding inventory management system designed to track furniture systems, miscellaneous inventory and product condition. Our barcoding system allows clients to effectively utilize their inventory during future moves and reconfigurations of their workspace. The barcoding technology also provides access to regular reports, which provide an up-to-date status of the inventory. These reports are available on a monthly basis or real-time on a password protected website.
When ROI launched the portfolio of relocation and facilities services we knew we had to be different. Our goal was to focus on the needs of a commercial relocation versus a residential move. We view the move process in its entirety, and not simply a relocation of items from one place to another.
ROI's installation and service capabilities offer greater flexibility in comparison to traditional move companies. We have a team of technical specialists who can work with you or your design teams to ensure the entire relocation is successful from planning the move to installing furniture afterwards.
Not only have we achieved our goal, we have set new standards of excellence in the moving industry.
Find Your Art
Service Request
ROI is committed to ensuring that your investment in our products is maximized. We are happy to provide product inspections, repairs, warranty service and replacement keys.