What makes the single-page WordPress theme unique.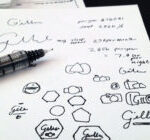 ROI will work with you to develop product solutions that relate to your organization`s objectives, space requirements and budget.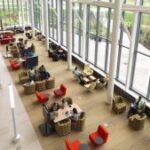 ROI will flawlessly apply our knowledge and experience to your work space. Our objective is to manage the various elements of your project to minimize downtime and maximize efficiency.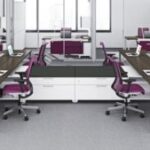 ROI applies solutions that maximize work flow in every function of a corporate organization including work environments that encompass team space, private offices, call centers, administrative and reception stations, waiting areas, meeting rooms and high density workspaces.
Making your space work, so your people work better.
Rama Office Interiors is a joint venture between the Chippewas of Rama First Nation (Home of Casino Rama) and POI Business Interiors (a professional office interiors company with over 50 years experience.) Specializing in office design, work flow solutions and time management, ROI is a complete provider for all your business needs. Our fleet of 5 5-ton trucks, 1 cube van, 2 service vans and 6 people movers is dispatched from a 10 dock truck court of approx. 24,000 sq ft.
Solutions and Consultation
Please complete the form below and we will be in touch with you!